Head Of Belarusian Football Federation And His Deputy Diagnosed With COVID-19
5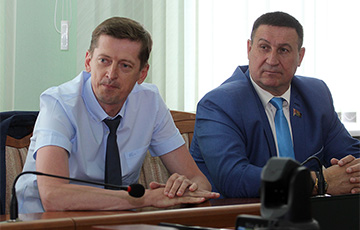 Lots of soccer players are also suffering from the coronavirus.
Chairman of the Belarusian Football Federation Uladzimir Bazanau and his first deputy Yury Viarheichyk have fallen ill with coronavirus, reports Trybuna.
Earlier, it was reported that Shakhtar would not get the champion's cup until the match with Slutsk, even if they win the title in a game with Homel or Minsk. The reason for this may be the illness of the BFF chairman.
Recently, the deputy chairman of the BFF, Mikhail Botnikau, said that the majority of players had failed to comply with the federation's recommendations and had not been vaccinated.
Earlier it was reported that a lot of Belarusian players were ill with coronavirus.