Economist: The Azerbaijani Authorities Have a Question Whether the Game With Lukashenka Is Worth It
3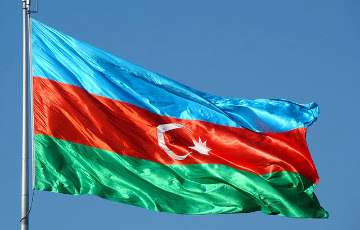 What did the usurper talk about with Ilham Aliyev?
This week Aliaksandr Lukashenka paid a visit to Baku, where he talked with the President of Azerbaijan Ilham Aliyev. The head of Belarus flattered his colleague and his country several times, the website udf.by writes.
For example, speaking about the results of the war in Nagorno-Karabakh, Aliaksandr Lukashenka noted that "Azerbaijan has made a great step towards achieving its national dream."
He also said that Aliyev was ready to do a lot to peacefully resolve the conflict and promised that when he ceases to be president, he will tell "a lot of good things" about his colleague's attempts.
But if Aliyev got his minutes of glory, then what is the benefit of Lukashenka from his visit to Baku?
"The Azerbaijani authorities have a question whether the game is worth it"
Doctor of Economics Barys Zhaliba noted that the Belarusian side faced several tasks.
"I think the first of them is to get a loan. Azerbaijan has helped in the past with a loan. But so far, there is no information that it was possible to reach an agreement," Zhaliba said.
The economist named the sale of Belarusian weapons as the second task. The third was to test the ground about oil supplies. Lukashenka's statements in Baku showed how worried he was about this issue.
The leader of Belarus, for example, said:
"Azerbaijan is not only huge reserves of gas and oil, which, for example, saved the Soviet Union during the Great Patriotic War. Baku oil, I know this well from history, the fascists were eager to get to it in order to cut off our army from this oil, and then we would have been completely destroyed."
But what did Lukashenka mean by hinting at difficulties in the supply issue?
"Perhaps he meant the political crisis in Belarus and its consequences. I think the Azerbaijani authorities have a question whether the game is worth it, whether it is worth making efforts on developing a supply scheme, whether Belarus will be able to pay off," Zhaliba said.
At the same time, the economist does not think that the issue of oil supplies is acute for the Belarusian side.
"Now you can buy oil anywhere. The Belarusian authorities have tried different schemes - both through the Baltic and the Black Sea. As long as Russia provides oil and this is enough. Minsk has other more important issues on the agenda," Zhaliba said.