Ukraine Introduces a Special Duty on Buses and Trucks from Belarus
8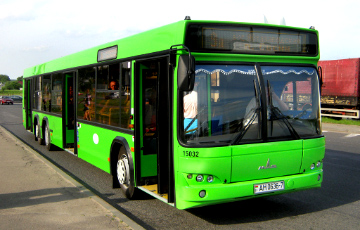 The special duty rate will be 35% of the customs value.
The Interdepartmental Commission on International Trade of Ukraine adopted special import duties for equipment from Belarus.
The duty will apply to buses (vehicles for the transport of 10 people or more, including the driver), trucks with diesel engines and a gross weight of 5-20 tons and more than 20 tons (an exception is made for automobile chassis). The duty also applies to emergency repair trucks, truck cranes, road cleaning vehicles, hydraulic lifts, irrigation vehicles, and workshop vehicles.
The special duty rate will be 35% of the customs value, says the decision of the commission, which was officially published today in the Uryadovy Kur'er newspaper.
The document says that the decision was made on the basis of materials from the Ministry of Economic Development, Trade, and Agriculture of Ukraine, which sets out the facts of discriminatory and unfriendly actions on the part of Belarus. In particular, these include the recycling fee, which is charged when wheeled vehicles are imported into our country from Ukraine, as well as unequal conditions for participation in public procurement.