Residents of Kalodzishchy Took Part in a Rally to Tell About the New Ally of Belarusians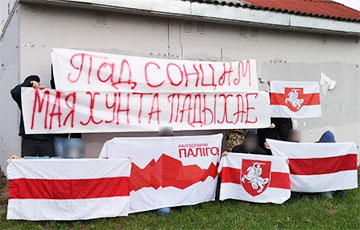 He will definitely help us.
The residents of Palihon-Kalodzishchy have come up with a new slogan that the sun will help us.
With a new slogan, they went out to the rally today, according to the telegram channel UsyLukashenko.