The President of Poland Wrote a Letter to the Poles Imprisoned in Belarus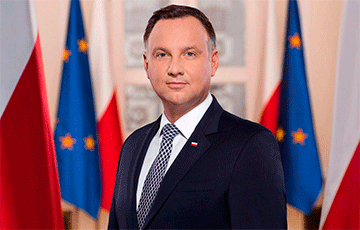 Photo fact.
On the occasion of the Day of the Polish Diaspora and Poles Abroad, the President of Poland Andrzej Duda wrote a letter on May 2 to the arrested members of the Union of Poles in Belarus: Andżelika Borys, Irena Biernacka, Maria Tiszkowska, and Andrzej Poczobut, as well as to Anna Paniszewa, President of the Forum of Polish Local Initiatives from Brest.
"On this special day - the Day of the Polish Diaspora and Poles Abroad, which is celebrated today, I would like to express solidarity with you and with everyone who is persecuted in Belarus for national and political reasons," wrote the President of Poland.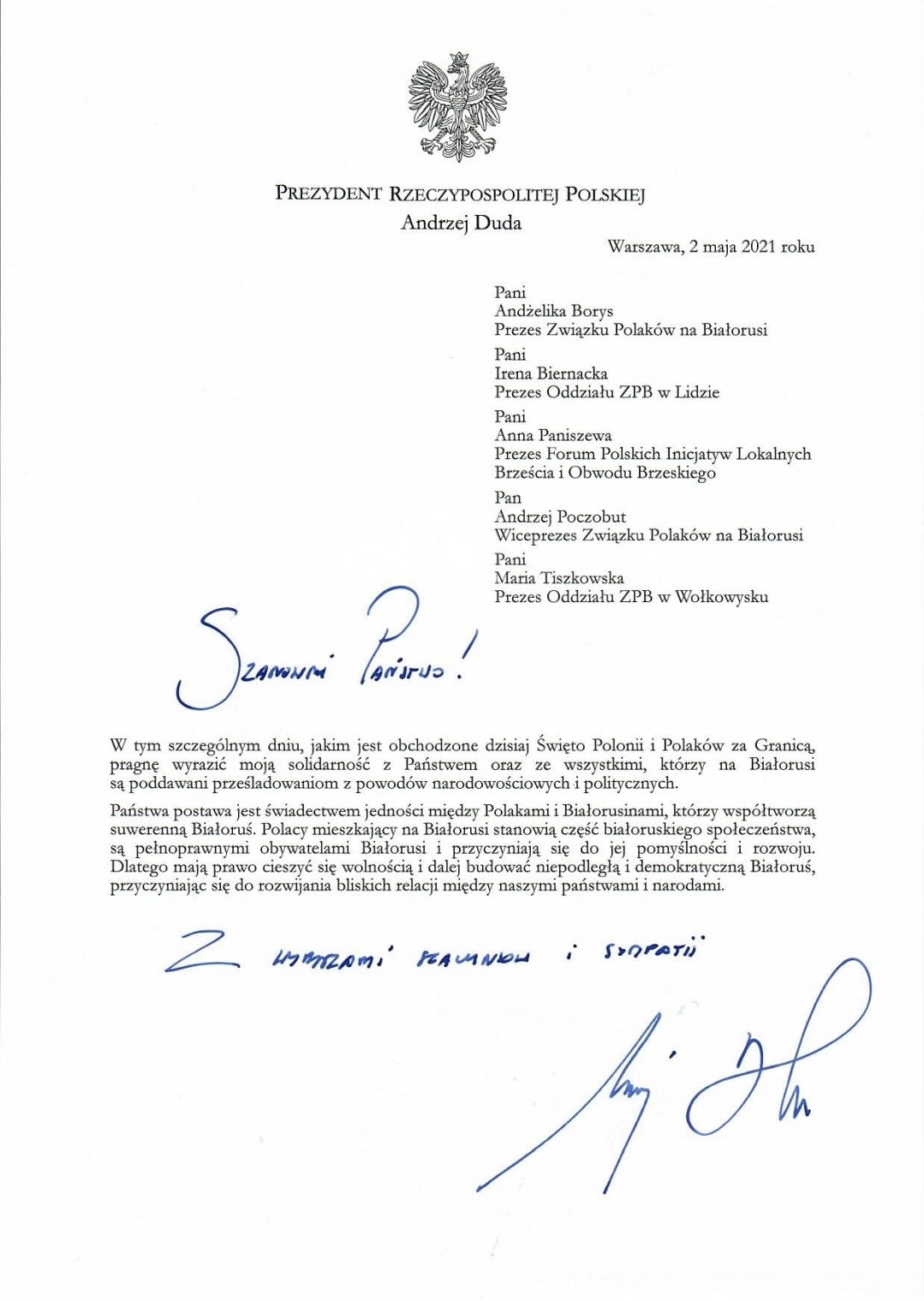 Andrzej Duda also stressed that the position of the persecuted activists is "evidence of the unity of the Poles and Belarusians that creates a sovereign Belarus," and the Poles living in Belarus "are an integral part of the Belarusian society, and they are full citizens of Belarus."
"That is why they have the right to freedom to further build an independent and democratic Belarus, contributing to the development of close relations between our states and peoples," the Polish president writes in his letter.