Rolls Royce Ends Cooperation With BelAZ
30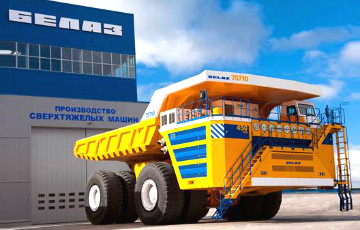 This happened because of the EU sanctions.
Rolls Royce Group, one of the main suppliers of engines to BelAZ through its German subsidiary MTU Friedrichshafen GmbH, is ending all relations with the Belarusian company due to the recent EU sanctions, according to the telegram channel Charter97%.
This was confirmed by Rolls Royce to the Trade Union of Belarusians in Great Britain (PUBB), which had previously filed a complaint in connection with the violation of human and labor rights at the Belarusian plant.
"We take all contacts through our ethics line seriously, and conduct investigations in accordance with our procedures. Upon completion of our investigation, Rolls-Royce took action in accordance with its Code of Conduct, corporate values, and legal obligations. Consequently, in accordance with the recent EU sanctions imposed on BelAZ, since June 22, 2021 Rolls-Royce has ceased all operations with BelAZ and any customers that are owned or partially owned by BelAZ."