Ukrainian Defence Intelligence: Putin's Removal From Power Is Being Prepared Already
23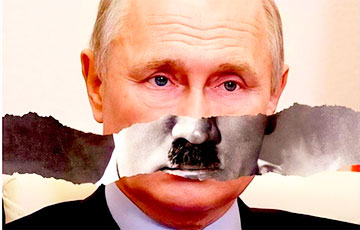 There are several candidates for succession.
Russia has driven itself into a dead end, but it can still get out of the war without collapse. This will require removing Russian dictator Vladimir Putin from power, basically.
The head of the Ukrainian Defence Intelligence, Kyrylo Budanov, expressed this opinion in an interview with Natalya Moseychuk.
"Russia cannot stop right now, because this will only accelerate its collapse and destruction. Russia has driven itself into a dead end, it is really possible to get out of it. This is an acknowledgement that all this happened erroneously, going beyond the administrative boundaries of 1991 and the beginning of building some kind of dialogue with the whole world. But this inevitably means a transfer of power," says Budanov.
According to him, certain preparatory processes for the removal of Putin from power are already underway.
"There is rivalry, it's not just one candidate [for Putin's successor], there are several of them. Some of them are leaked to the media, some are not," the head of intelligence is convinced.
Budanov considers that transfer of the power can have positive consequences for Ukraine under certain conditions.
"It will give to Ukraine plus only in one case – if they accept this paradigm of perception of the world and want to change. This is the first condition. Secondly, we will clearly draw conclusions about what happened all these years, and we will build our life correctly. In all other cases, it will not change anything," he said.