Offensive From Belarus: Putin And Lukashenka's Suicidal Plan
14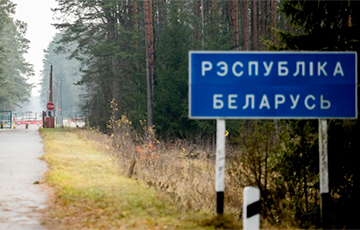 The Russian command is concentrating troops on the Belarusian territory.
The Belarusian authorities again claim that "an attack is being prepared" on their country. Sometimes this indeed ends with an attack, but from the territory of Belarus itself.
"The analysis showed that the West is working out issues of an offensive nature, and Belarus and Russia are already directly considered as an adversary," said Belarusian Defense Minister Viktar Khrenin. The official also complained about the unprecedented increase in the presence of American and NATO military formations in the Eastern European region. The figured out who could attack whom in the region.
The suicide plan
In early October, the same Viktar Khrenin spoke about the deployment of a joint group of troops, ready to "perform the tasks of armed defense of the Union State". According to the minister, even then the troops carried out the tasks of combat duty in an enhanced mode. After the withdrawal from Kherson, it was to the Belarusian military bases that the liberated Russian forces were transferred.
Since the summer, there have been rumors in the troops about the plans of the command to accumulate a sufficient mass of troops and, with the help of a decisive blow, capture Lutsk and Lviv, and then go along the Ukrainian border, cutting off the path of Western arms supplies. The second strike should be aimed at Kyiv. In the fantasies of Russian leaders, the success of the operation will force Volodymyr Zelensky to surrender, and lead to the end of the conflict.
The version with the accumulation of the Russian forces in Belarus is confirmed by a Russian serviceman, who is now in Hrodna:
"In some units, all the materiel and equipment were handed over to the Russians. Belarusians assure provisions and supplies. Field camps are set up.
By mid-December, the mobilized will be brought in to complete their training. In total, more than 300 thousand bayonets can be concentrated here in a circle. They say that the offensive is scheduled for December, when it freezes and the soil finally hardens. At the same time, a breakthrough is planned through Bakhmut to Slovyansk and Kramatorsk.
According to a Novaya Gazeta source, the Russian military is constantly conducting reconnaissance, and is aware that they will be warmly welcomed on the other side of the border. The Ukrainians not only mined their territory many kilometers deep, but also dug most of the roads with the help of construction and engineering equipment. "To attack long-term firing points through swamps and forests along minefields in several lanes and under artillery fire is suicide," the Russian serviceman expresses his opinion. "Thousands will be dead at once. Serious fortifications were built along the border, anti-tank ditches three meters wide were dug. All directions are targeted by Ukrainian artillery. We will not reach Kyiv or Kovel. This plan is clearly being sold to Putin as another blitzkrieg."