Lithuanian Court Sends Lawsuit To Gorbachev Over Storming Vilnius TV Tower In 1991
10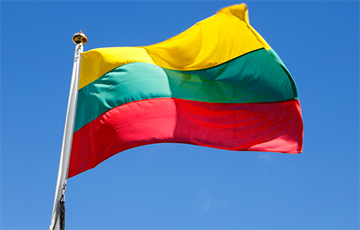 The defendant must be informed about the case and submit their comments.
Last week, the Vilnius district court sent documents to the Russian Foreign Ministry in a civil lawsuit in the case of the events of January 13, 1991 against former USSR President Mikhail Gorbachev.
"The documents have been sent to the Russian Foreign Ministry in accordance with the Hague International Convention. One copy is asked to be handed over to Gorbachev," court spokesman Aurimas Zhukauskas told BNS on Monday, Delfi writes. A civil lawsuit was filed with the Vilnius Court on behalf of four relatives of those killed during the January events - Vidas Maciulevičius, Algimantas-Petras Kavoliukas, Virginijus Druskis, Apolinaras-Juozas Povilaitis — about Gorbachev's responsibility for the January events of 1991 near the Vilnius TV tower.
After the plaintiffs complied with the court order to translate documents into Russian for the defendant, the court accepted the claim and decided to send the documents to Gorbachev. The defendant must be informed about the case and submit their comments. A court hearing has not yet been scheduled. The civil lawsuit was filed on behalf of the family members of the six victims. The purpose of this lawsuit is to bring Gorbachev to justice for the murders on January 13 as a person who held the highest post in the USSR. The plaintiffs allege that they presented to the court evidence that the then President of the USSR Gorbachev, being the Supreme Commander of the Armed Forces of the USSR from January 11 to 13, 1991, commanded the army, but did not take measures to prevent the aggression, and this did not stop the commission of an international crime. During an attempt by Soviet military units and special forces to seize the Vilnius TV tower and the building of the Lithuanian Radio and TV on the night of January 13, 1991, 14 people were killed, more than a thousand unarmed people were injured. The Soviet government tried to overthrow the legitimate government in Lithuania by military force, which on March 11, 1990 declared independence from the USSR. Because of crimes against humanity and war crimes in the case of the events of January 13, 1991, 67 former Soviet soldiers and officers were convicted. Among them was the then Defense Minister Dmitry Yazov. Most were convicted in absentia, as Russia and Belarus refused to extradite them to Lithuania. They unsuccessfully tried to interrogate Gorbachev in the case as a witness. According to public information, the former president of the USSR, 91-year-old Gorbachev, lives in a house in the Moscow region.