Dangerous "Smoke Break" In Novofedorivka
8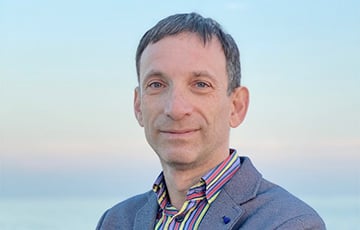 Why is there no reaction from Moscow?
After the explosions at the military airfield in the Crimean Novofedorivka, Russian media published a number of versions about the reasons. But none implied Ukrainian participation in what happened.
It would seem that everything should be exactly the opposite. Moscow should strive to accuse Ukraine of shelling or sabotage in the Crimea and thereby prove the "aggressiveness" of the state on the territory of which Russian troops are conducting a "special operation", writes Ukrainian publicist Vitaly Portnikov for Krym.Realii.
After all, on the eve of this attack, Russian President Vladimir Putin argued that the main danger of Ukrainian entry into NATO is that Ukraine claims the "Russian" Crimea. And if they want to liberate it by military means, then in this case the conflict between Russia and NATO will be simply inevitable. But at the same time, the Russian president did not cite any evidence of Ukraine's readiness to liberate the Crimea with the help of military force. And here, please — evidence in Saki. Here, take it. But they don't take it.
They do not take it, although for years they have been looking for Ukrainian "saboteurs", accusing even film director Oleh Sentsov or journalists Mykola Semena andVladyslav Esipenko of the crimes that were never committed. Falsified accusations, delivered false sentences. And when there were real explosions, they began to explain what had happened as negligence. Negligence, not Ukrainian sabotage, after which one could threaten a neighboring state or arrest someone for a "terrorist act."
And why? Apparently, because these are real explosions, and not a staging for the sake of another show trial. The relevant special services are responsible for real explosions. And that means they failed? This means that there is no reliable air defense system over the Crimea — if it was shelling. Or there are no effective special services — if this was sabotage. So, there is no "sacred" security of the Crimea?
Who would want to admit it? Indeed, for such a confession, one will have to answer not to television viewers, but to "spectator #1", who is unlikely to welcome the fact that the Russian security forces cannot protect the occupied territory. And if the "spectator #1" himself is aware of reality, so do you think he wants to demonstrate this understanding?
So it turns out that if at first the Russian propagandists, who had not yet received "temniks", rashly called the explosions at the airfield "brute force", then later the version of "negligence" nevertheless ousted all other options for explaining what happened from the information space. That was an unfortunate smoke break — and that's it. Fire safety must be observed.
It remains only to note that if the Soviet special services were as "effective" as their successors at Lubyanka, the planes of US President Franklin Roosevelt, British Prime Minister Winston Churchill and Chairman of the USSR Council of People's Commissars Joseph Stalin could hardly land safely at the airfield near Saki. And the famous Yalta Conference would never have taken place.
However, the "Yalta world order" has long been destroyed by the actions of Russian President Vladimir Putin. So for modern Russia, the fact of holding this conference of allies in the anti-Hitler coalition, I am sure, does not matter much. They can continue "smoking" at the airfield.