Ripping Off: US Confirmed Mass Riots In Russian Army
12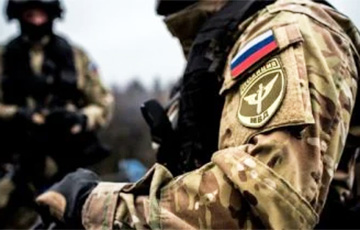 Russian contractors refuse to fight.
Russian officials have sent contract soldiers who refuse to fight following their deployment to Ukraine to special detention camps in Popasna and Bryanki, Luhansk region.
The American Institute for the Study of War (ISW) writes about this, reporting that Russian mercenaries and "volunteers" complain that Russian authorities have failed to deliver on promised benefits and pay for participating in the war.
It is noted that the Russian authorities have reportedly placed recruits with no experience into positions as commanding officers at the company level or higher. At the same time, they failed to provide sufficient food, ammunition, or cigarettes to soldiers. They also failed to provide for the funeral arrangements of volunteer soldiers killed in action and dumped soldiers in remote locations in Russia without transport home once their contracts expired.
Furthermore, several volunteers stated that they felt "deceived" and treated worse than regular contract soldiers.
Russian Army Faces Riots
Earlier it was reported that the Russian occupiers understand the lack of prospects for the continuation of aggression against Ukraine. They talk about it in conversations with their families.
The interception of a conversation between an occupier from Buryatia from the 2nd Airborne Assault Brigade of the Russian Federation, stationed in the Kherson region, and his mother was published by the Defence Intelligence of the Ministry of Defense of Ukraine.
According to the Russian military, he sees no point in the "special operation". He states that the Armed Forces of Ukraine do not plan to surrender and are ready to defend their land. The Russian military is doing everything possible to return to the Russian Federation as soon as possible.