Head Of Nord Stream 2 Speaks About His Conversations With Putin Regarding Ukraine
21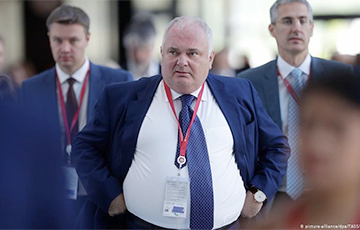 The ex-Stasi employee met the President of the Russian Federation in Dresden.
Matthias Warnig gave his first big interview to the German Zeit in his apartment in the Canary Islands. The executive director of Nord Stream 2 AG said that he spoke with Russian President Vladimir Putin in Moscow after the start of the war in Ukraine and, in particular, tried to clarify the goals of the "special operation".
"What are your goals?" he asked Vladimir Putin (they almost always spoke German, the newspaper notes, citing Warnig).
"You are talking about Donetsk and Luhansk, at the same time your troops are near Kyiv. How is this consistent? Do you need Odesa or Kharkiv or all of Ukraine? Or even more? Warnig asked. Putin, he said, replied: "This is a state secret."
Warnig said that the President of Russia offered him to move with his family to Moscow: "Come with your family to Moscow, we will find something for you here." Warnig says he refused.
"You won't win the war because there can be no winners," he told Putin in another conversation, the newspaper writes, noting that Warnig called Russia's actions in Ukraine a "mistake" after the war broke out.
In the spring, the Russian president invited for "real visit" for a few days, Warnig says, claiming he "hasn't decided yet".
Warnig now calls himself "toxic". In Germany, few people want to maintain relations with him, his accounts are frozen, and credit cards are blocked. He understands this, according to him, when he wants to pay for ice cream for his son. He has to get used to cash. His entire life is "frozen", the newspaper writes.
Warnig has been with the Stasi since the 1970s. As WSJ and Focus reported, in Dresden he met Vladimir Putin, who was then working in the KGB residency in the GDR. In the 1990s, Warnig began his career in business, holding senior positions at Dresdner Bank. Later he became a member of the board of directors of a number of Russian companies, including Rosneft. Warnig is also the Executive Director of Nord Stream 2 AG.
Last spring, Warnig, like former German Chancellor Gerhard Schroeder, left the board of directors of Rosneft.