White Legion Founder Miraslau Lazouski Died Near Bakhmut
8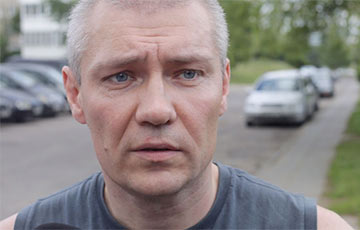 The ceremony of farewell with the Belarusian volunteer will take place in Kyiv at 12.40 on May 26.
On May 17, it became known that Belarusian volunteers suffered losses near the Ukrainian Bakhmut. The press service of the Kalinouski Regiment reported one dead and four missing. They later reported that all 5 fighters had died.
Miraslau Lazouski, the founder of the White Legion, was among those killed near Bakhmut, Radio Svaboda reports.
According to journalists, Miraslau Lazouski died in Bakhmut, covering the evacuation of wounded soldiers of the Volat battalion of the Kalinouski regiment.
Miraslau Lazouski was 49 years old.
He was born in Minsk, his father is from Slutsk, and his mother is from the Mahiliou region. Miraslau graduated from the Belarusian National Technical University.
In 1995, he joined the Union of Belarusian Military founded by Mikalai Statkevich, and in the same year he became one of the founders of the White Legion, a paramilitary patriotic organization whose goal was pre-conscription training of youth.
The fighters of the White Legion were active participants in rallies and marches in 1996-1999. The organization went underground in the early 2000s.
The last mention of the White Legion was back in 2017. Then Lazouski and the former leaders of the organization were detained in connection with the Patriots' Case, but were soon released from custody.
In 2013, Miraslau Lazouski founded the book series "Belarus at War", which he called the distribution of popular science publications about the history of Belarus.
He worked as an engineer, and then at the Knigazbor publishing house, which was liquidated by the authorities in January 2023.
After the 2020 protests, Miraslau Lazouski moved to Ukraine. With the beginning of full-scale Russian aggression, he joined the Belarusian volunteers, did not advertise his participation in hostilities.
The ceremony of farewell with Miraslau Lazouski will take place in Kyiv at 12.40 on May 26.