European Parliament's Resolution: Freedom to political prisoners, freedom of speech, fair election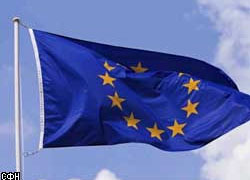 The European Parliament at its plenary session by unanimous vote adopted a resolution on the situation Belarus. The Belarusian authorities are urged to release political prisoners, grant freedom of speech and hold free election. The document expresses solidarity with the united democratic opposition of Belarus and "all Belarusian citizens who strive for an independent, open and democratic Belarus based on the rule of law".
The document welcomes the recent release of several democratic opposition activists, and "the recent developments on the agreements to establish the European Commission's Delegation in Minsk as a positive step towards renewing dialogue with the European Union".
The European Parliament deeply regrets that the situation of democracy, human rights and the rule of law is not improving in Belarus.
The document recalls that in November 2006 the Europe Union declared its readiness to renew its relationship with Belarus and its people within the framework of the European Neighbourhood Policy (ENP) as soon as the Belarusian Government demonstrates respect for democratic values and for the basic rights of the Belarusian people. The motion for a resolution states that "in order to engage in any substantial dialogue with the EU, Belarus needs to implement the remaining conditions laid down in the 'non-paper' What the EU could bring to Belarus".
The document also "condemns the recent arrests of these activists, who were detained for 15 days in prison and faced expulsion from university, following peaceful demonstrations on 16 January 2008 in Minsk to mark the day of solidarity with imprisoned Belarusian opposition activists and the families of missing prominent Belarusians. Besides, the European deputies condemn the fact that Belarus is the last country in Europe which still practises the death penalty, which is counter to European values.
The European Parliament urges the Belarus authorities "to immediately and unconditionally release the remaining political prisoner, Alyaksandr Kazulin, and stop using intimidation, harassment, targeted arrests and politically motivated prosecution against the activists of the democratic opposition and civil society in Belarus".
The document urges the authorities of Belarus to implement OSCE standards in the organisation of the upcoming parliamentary elections scheduled for 28 September 2008; calls on the government to give democratic opposition representatives access to district election commissions, to grant registration to all parliamentary candidates and their observers.
The European Parliament urges on the Commission and Council to consider the possibilities of waiving the cost of visas for Belarusian citizens entering the Schengen territory, which is the only way to prevent Belarus and its citizens from becoming increasingly isolated.
In the document the European Parliament has also called on the Commission and Council and the international community as a whole "to extend more support to the civil society of Belarus and, in particular, to increase financial aid to the independent media, to non-governmental organisations and to Belarusian students studying abroad".