"Index on Censorship": Aleh Byabenin's death is highly suspicious
27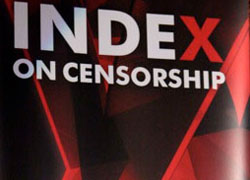 A British human rights organization "Index on Censorship" has raised concerns over the death of one of the leading journalists of Belarus.
Aleh Byabenin was found dead in his country house on the outskirts of Minsk yesterday at 5.30pm by a family friend. No suicide note was found.
As one of the leading lights of human rights organization Charter97, Byabenin had been harassed by the authorities on numerous occasions. In April 1997 he was abducted, reportedly by the KGB, and in September 1999, he was nearly beaten to death by fascist thugs with links to the KGB. Byabenin ran the charter97.org website, which is the leading source of information on the activities of the Belarussian dictatorship in the country. It comes just 2 months after the implementation of Decree No. 60 a draconian law that strictly regulates the use of the internet in Belarus.
Mike Harris, the Public Affairs Manager of Index on Censorship, who is in Belarus now said:
"People in Minsk are very nervous, especially those close to Aleh. No suicide note was found, and Aleh just hours before his death had made phone calls to arrange a trip to the cinema with close friends. In recent months he had become increasingly concerned over the safety of fellow human rights activists and feared a repeat of the period 97-99 where he was nearly killed, and scores of dissidents disappeared in suspicious circumstances.
The Presidential election must take place before February next year. Lukashenka is tightening the screw on human rights organizations, with arrests and mock executions of youth activists. This suicide has sent shock waves through civic society across Belarus," added the British human rights activist.
The Russian media is reporting that the death is likely to have been under the orders of the security services.
In the last year, Charter97 has faced continual intimidation from the authorities. On 6 December 2009, Yauhen Afnagel, a youth leader, was kidnapped on the streets of Minsk and taken to the countryside to face a mock execution. Afnagel was told to stop asking questions of the authorities. 6 youth leaders in total in 2 months were subject to kidnappings and mock executions.
On 16 March, computers were confiscated in the news office of charter97.org website as part of an indictment in a criminal libel case brought by a former KGB officer. The case is outstanding.