MEP Ole Schmidt: the World Cup in Belarus - a blow to the reputation of hockey
6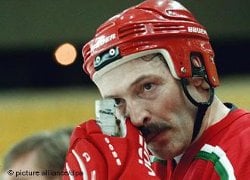 Member of the European Parliament from Sweden supported the transfer of the World Hockey Championship from Minsk.
He said about it in statement posted on the website www.minsk2014.no.
«Belarus is Europe's last dictatorship, the only country in Europe still imposing and implementing the death penalty. Legal processes are uncertain, torture is common in prisons and there is a lack of all fundamental human rights.
Yet Europe's last dictator was given the honor of hosting the Ice Hockey World Championship in 2014. The sporting world also must realize what this looks like – should it allow the hockey's reputation getting tarnished by this unabashed backing for a dictator who is responsible for the execution of young people after summary trials», - said Olle Schmidt.