Want to run in "elections" – have a visit from tax office
12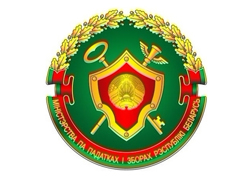 A firm with one of its founders Yaraslau Bernikovich from Hlubakaye faced a tax enquiry after the activist announced his decision to run for a parliamentary seat.
A tax inspection was expected to be held in September or later, when Prefect-Info firm marks its 3-year anniversary. But tax officers appeared now and even sent  agents in a hope to catch us in financial violations," Yaraslau Bernikovich says.
Tax officers themselves confirm their activity was not a coincidence, Viasna human rights centre reports.
"Tax officers said in a private talk they had an order from Minsk. Moreover, KGB officers from Minsk arrived in Hlubokaye to talk to different agencies. I cannot rule  out it became a reason for our constant clients advertisers to terminate cooperation with us," Bernikovich says.
Client attrition and loss of advertising will evidently affect the financial state of a local newspaper Prefect-Info published by Yaraslau Bernikovich's firm. He says he will not give up his idea of running in the "election".
Bernikovich is an activist of the BPF party, For Freedom movement and Tell the Truth campaign. He is going to run for a parliamentary seat for the third time. He also took part in local council elections and headed regional campaign offices for Syamyon Domash, Alyaksandr Milinkevich and Uladzimir Nyaklyaeu at presidential elections.