Poroshenko: Russian Aggression Against Ukraine is a War of Ideologies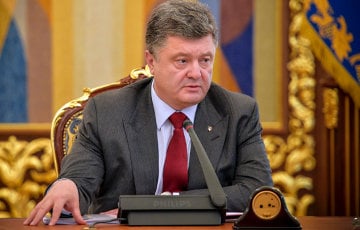 These days, Ukrainians participating in the anti-terrorist operation (ATO) in the Donbas are dying for freedom and democracy.
This was announced by President of Ukraine Petro Poroshenko during his address to the Israeli parliament, Censor.NET reports citing 112 Ukraine.
"I would like to stress that Russian aggression against Ukraine is not just the war for the territory, Russia has a large enough territory, but a war of ideologies; it's a war against freedom and democracy. Both Ukraine and Ukrainians are defending it today, and Ukrainians are dying for freedom and democracy," the president said.