Photofact: Detainee Fell Out Of Police UAZ On The Move In Babruisk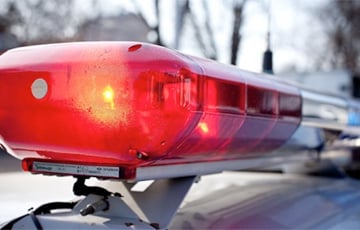 The unusual incident happened yesterday.
Yesterday, on July 16th, a resident of Babruisk, Mahiliou region, became the first person in the history of Belarus who managed to escape from the police without regaining consciousness.
According to the mogilev.online website, blogger NEXTA has reported a curious case, which, we hope, came off well for its main participant.
A very drunk resident of Babruisk fell out of the back door of the police "loafer" type UAZ on the move. The man was so drunk that he continued to sleep on the asphalt.
The policemen did not leave without the "client": they noticed the loss and loaded the man back.