"Belavia, Belorusneft, Grodno Azot: The Full List of Enterprises and Officials Under EU's Fifth Sanctions Package
36
30.11.2021, 23:07

100,532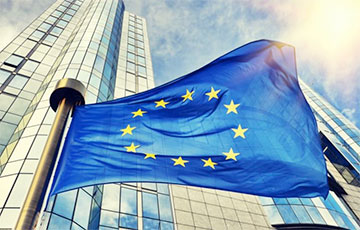 The sanctions package will be approved tomorrow.
According to a source of Radio Svaboda in Brussels, the list of seventeen officials and eleven organizations will be approved on December 1. The sanctions will come into force as soon as they are signed and published.
The European Council has amended the criteria for imposing sanctions to "allow targeted restrictive measures against individuals, entities, organizations or bodies that organize or assist the Lukashenka regime in facilitating the illegal crossing of foreign borders of a member state or smuggling goods into the territory of a member state.
Individuals sanctioned:
Igor Kryuchkov, head of a separate active service of the Border Guard Service;
Anatoly Lapo, Lieutenant General, Chairman of the State Border Committee of the Republic of Belarus;
Konstantin Molostov, head of the Grodno border guard detachment;
Pavel Kharchenko, head of Polotsk border detachment;
Igor Gutnik, the head of the Brest detachment;
Alexander Davidiuk, the head of the Lida border detachment;
Maksim Butranets, the head of the Smorgon border detachment;
Anatoly Glaz, spokesman for the Belarusian Foreign Ministry;
Sergey Epikhov, judge of the Minsk district court;
Igor Lyubavitsky, judge of the Supreme Court of Belarus;
Sergey Girgel, senior prosecutor of the Prosecutor General's Office;
Valentina Kulik, judge of the Supreme Court;
Andrei Prokopuk, Executive Director for Financial Investigations, National Audit Office;
Igor Marshalov, Director for Financial Investigations Department of the State Control Committee;
Anna Sokolovskaya, Judge of the Supreme Court Board for Civil Cases;
Marat Markov, head of ONT TV channel
Dmitry Karsyuk, Judge of the Minsk Tsentralny District Court.
Sanctioned companies and organizations:
Belavia air company;
Tsentrkurort travel agency;
Oskar Tour travel agency;
Minsk Hotel;
Planeta Hotel;
Active Events Service (AES);
Cham Wings Airlines (Syria);
VIP Grub Passport and Visa Center (Turkey);
Grodno Azot;
Belorusneft;
Grodno Khimvolokno;
Belshina.
It will be the fifth package of sanctions against those who support Lukashenka's regime. They are punished for helping to carry out anti-democratic policies by their actions or financially.