Charles Michel: EU Will Not Rest until Political Prisoners Are Released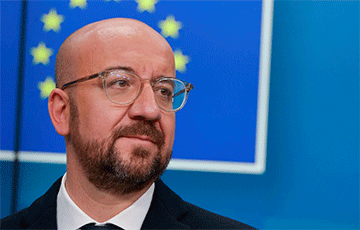 Brussels sent a clear and clear message to Lukashenka.
The head of the European Council Charles Michel said that the European Union will not rest until all political prisoners in Belarus, including Raman Pratasevich, are released. His speech was broadcast on the EU website.
"I would like to emphasize three clear messages. The first is to Raman Pratasevich and all political prisoners. The European Union will not rest until you are released. The second is to Lukashenka. Pratasevich should be released immediately, and until that happens, we hold you responsible for his physical and mental health.
And our third message is to the Belarusian people, especially to those who are fighting for democracy, freedom of expression, and freedom of the media. The EU supports you, and we will continue to directly support your struggle to choose your future," said Charles Michel, addressing the European Parliament. His speech was broadcast on the EU website.
Michel called the incident with the Ryanair plane in Minsk on 23 May piracy. "When such actions are covered by the state, it is called hostage-taking and government piracy," he said.