RLI: Kremlin Already Decided To Liquidate Lukashenka
86
26.11.2022, 16:46

112,208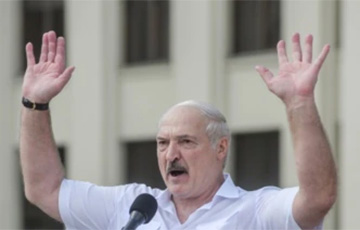 According to the plan of the Russian Federation, Stanislau Zas, Secretary General of the CSTO, will take his chair.
The Kremlin has planned a radical option to involve the Belarusian army in the war against Ukraine. In particular, Russia planned to eliminate the self-proclaimed ruler of Belarus Aliaksandr Lukashenka, and gain control over his army.
According to analysts at the Robert Lansing Institute (RLI), sources in the Russian military leadership have confirmed that the Kremlin has already made a decision to eliminate Lukashenka.
The Kremlin plans to present fabricated evidence of "the involvement of Ukraine and Poland under the leadership of NATO intelligence" in the assassination of Lukashenka, even if the assassination attempt fails. This situation will formally become a reason for the further participation of Belarusian troops in the war against Ukraine.
In the coming days, the military intelligence of the Russian Federation may try to work out a scenario either with an attempt on Lukashenka, or with its imitation. The purpose of this operation is to intimidate the Belarusian dictator, prompting him to give the order to enter the war on the side of Russia.
The Defense Intelligence is already working on the scenario of killing Lukashenka during the operation. It is assumed that his chair will then be taken by the current CSTO Secretary General Stanislau Zas, a native of the Chernihiv region, who is completely loyal to the Russian Federation.
Analysts do not exclude that Russia wants to unite the two armies under its single command. Then Lukashenka will lose the opportunity to govern the country. Now there is a big risk that the dictator will lose his post, and the puppet Zas will take his place.
"Russia is likely to stage armed provocations in Belarus to push Lukashenka to join the war. But the fear of losing power will remain for him the main obstacle to this step. The latest reports from sources in Moscow confirm the previous conclusions of the institute's analysts in favor of a dramatic scenario for Aliaksandr Lukashenka," the analysts conclude.