Piontkovsky: Lukashenka's Life Hanging In The Balance
29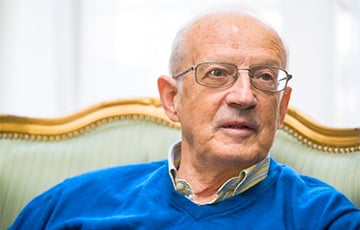 Makei, apparently, was simply poisoned.
Russian oppositionist, publicist and politician Andrei Piontkovsky called the sudden death of the Belarusian Foreign Minister an action by Moscow, given that the day before, American intelligence officers reported the Kremlin's intentions to physically eliminate Lukashenka.
"I'm almost sure that the elimination of Makei is Moscow's action," the expert said on FREEDOM.
During the conversation, the publicist drew a historical parallel: back in 1948, Stalin decided to restore order in Czechoslovakia and first of all organized the assassination of Foreign Minister Masaryk. "He was thrown out of a window at the Ministry of Foreign Affairs. But Makei, apparently, was simply poisoned," said Piontkovsky.
According to the expert, the determination with which the Kremlin went to the action to eliminate Makei indicates that the data of the American intelligence services are based on very serious sources, which is why the life of the Belarusian dictator Aliaksandr Lukashenka really hangs in the balance today, the expert believes.