Enemy Tanks and IFVs Tried Again to Cross Severskiy Donets But "Went Under Water".
3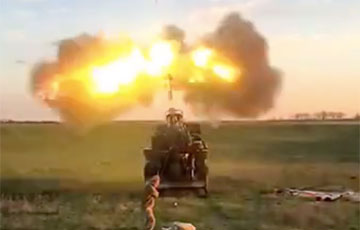 Ukrainian artillery has made adjustments to the invaders' plans.
The enemy had planned to cross the Severskyi Donets but replenished the submarine fleet, reports Glavred.
Aerial reconnaissance officers of the Ukrainian State Border Service discovered that the occupiers had set up a crossing across the river.
But Ukrainian artillery altered the plans of the invaders and a precise shot demolished the crossing, along with an enemy tank that was located on it at the time. Enemy tanks, IFVs and infantry tried to escape. A "bird's eye" of Ukrainian border guards helped to find them.
Ukrainian artillery generously "poured on" the enemy, who lost several pieces of equipment and several dozen Russian connoisseurs of blenders and washing machines.