Zelensky's Office Reports Breakdown Near Bakhmut
4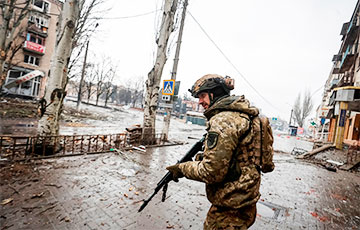 Russia's plans to occupy the city are failing.
The Ukrainian military continues to successfully hold the defence of the city of Bakhmut in the Donetsk Region. The plans of the Russian army to capture the city are failing.
RBC-Ukraine reported this with reference to the Telegram channel of the head of the Office of the President of Ukraine Andriy Yermak.
"The defence forces continue to hold back the enemy in the East, their plans to occupy Bakhmut are now failing. Ukraine is ahead," he wrote.
According to the General Staff of the Armed Forces of Ukraine, as of March 18, the Russian occupiers lost 392 soldiers killed and wounded in the battles for Bakhmut in a single day.