Iryna Khalip's house arrest extended by one month
14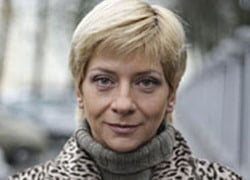 Iryna Khalip is to stay under house arrest for almost a month more.
Minsk city court has extended the term of the measure of restraint for Iryna Khalip, the wife of Andrei Sannikov, a presidential candidate. Radio Svaboda has been told about that by the mother of the political prisoner Lyutsyna Belzatskaya.
"House arrest term has been extended till May 13 for her. It is possible that they hope to finish everything till that time, I do not know."
The case of Iryna Khalip, Paval Sevyarynets, Syarhei Martsaleu is to be examined in the court of Zavadski district of Minsk. The date of the proceedings opening has not been set yet.