Political prisoner Andrei Haidukou released (Video)
28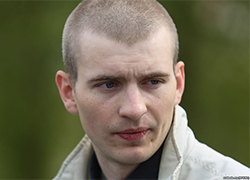 Prison officers did everything to prevent meeting the political prisoner outside the correctional facility.
The political prisoner was ordered to pack his bag at 6 in the morning, though inmates are usually released at 11. He was taken to the central rail station in Vitebsk in a police car at 7 a.m. He was given 20,000 rubles for a ticket, Radio Svaboda reports.
He told journalists on the phone he found his criminal case fabricated. It was a provocation against his organisation, he thinks.
Andrei Haidukou was arrested on November 8, 2012. After the investigation conducted by the KGB, he was sentenced to 18 months of imprisonment on July 1, 2013, for violating part 1 of article 14 and article 356-1 of the Criminal Code (the attempt to establish contacts with special services, security or intelligence bodies of a foreign state).
The verdict was delivered by the Vitebsk regional court. The trial was held behind closed doors. Human rights defenders say Haidukou's prosecution was politically motivated, and his case was fabricated.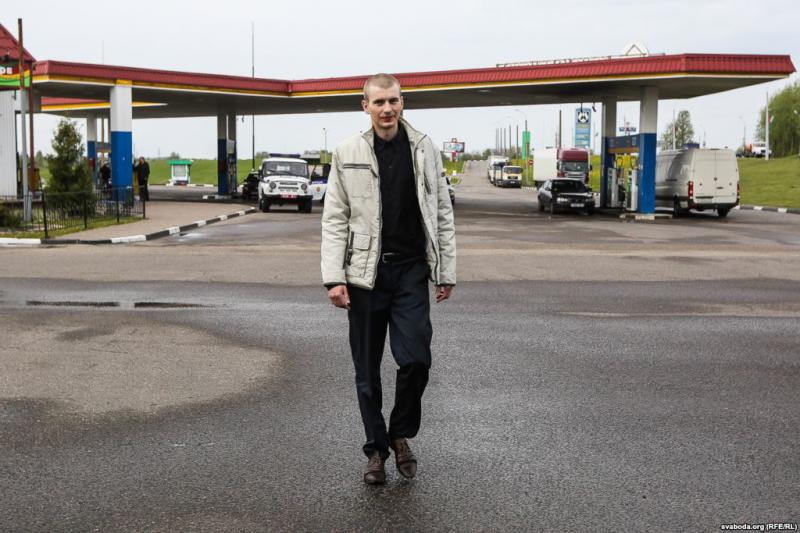 Photo: Radio Svaboda