Fire in Chornobyl exclusion zone spreads on 130 hectares
4
Dry grass and reed are reported to have caught fire in a Chornobyl forest in the Chornobyl Exclusion Zone on Monday, June 29, according to Ukraine's State Service for Emergency Situations.
The fire has spread on 130 hectares with separate fire areas, the service's press office has reported.
Twenty-four pieces of equipment and 117 people, including 13 pieces of equipment and 82 personnel of the State Service for Emergency Situations, have been involved in extinguishing the fire.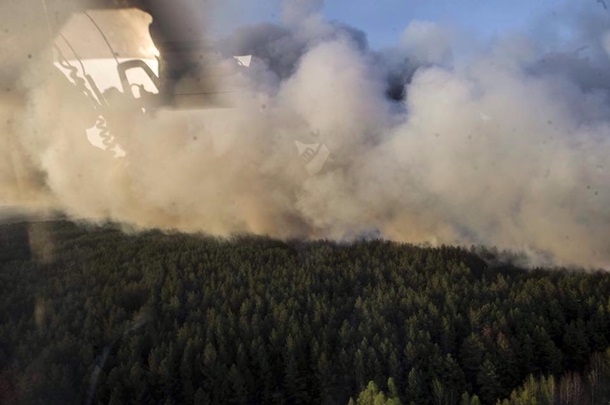 As of 0700 Kyiv time on June 30, the firefighting operation was under way. Aerial reconnaissance is being conducted by a helicopter to assess the situation and decide on the involvement of fire aviation.
A firefighting point has been deployed with the mobile task force operating on the scene.