Zmitser Dashkevich: Belarusians fighting for Ukraine are heroes
5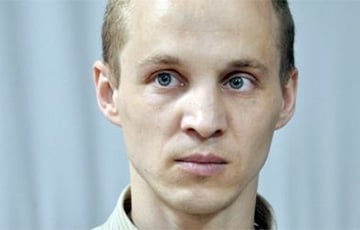 Young Front supports Edaurd Lobau's decision to go to Ukraine to fight against occupants.
The former political prisoner said it to Radio Svaboda.
Zmitser Dashkevich says Young Front respects Eduard Lobau and is proud of his decision. "All people fighting for the independence of Ukraine and against the horde are heroes. Of course, Eduard Lobau, who decided to join the fighters, is a hero," he said.
Zmitser Dashkevich notes that he does not have technical opportunities to talk to the activist, but he supports him in prayers. "Of course, it's dangerous there. We, Eduard's friends and colleagues, worry for him. We pray for Ukraine, the Ukrainian army and the people who fight there, also for our friend Eduard Lobau," Zmitser Dashkevich said.
Eduard Lobau, a co-head of Young Front and former political prisoner, fights for Ukraine in Donbas. It became known after he posted a video message on YouTube.
"I began to think about going to Ukraine in prison, but I didn't have an opportunity to do it. The opportunity appeared only after the release," he said.