Leanid Sudalenka Seeks Permission For Procession In Support Of Charter-97 Through UN
1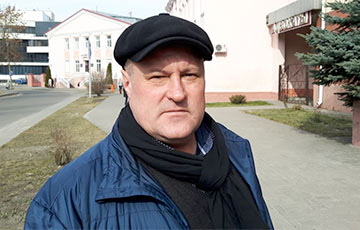 A human rights activist and a REP trade union activist have sent their claim to international authorities.
Human rights activist Leanid Sudalenka and REP union activist Viktar Kazlou have sent a complaint to the UN Human Rights Committee, Radio Racyja informs.
The reason for the appeal is that the Homel city executive committee has banned a street procession in support of the blocked website, Charter-97.
According to Leanid Sudalenka, "the reason" for the refusal is the instituting administrative action against the human rights defender for participating in unauthorized protests against the decree on "parasites" in 2017.
– Kazlou has failed to get permission for the reason that we intended to march along Savietskaya Street from the tank to Lenin Square. It is forbidden to conduct mass events in Savietskaya Street, since there is television and the city executive committee there – that is, local executive bodies. The court took the side of the authorities. We used all the domestic remedies, reached the Supreme Court.
According to the activists, the Homel authorities have violated their right to freedom of expression through peaceful assembly.