Necessity To Unblock Charter-97 Will Be Reminded Of In UN Committee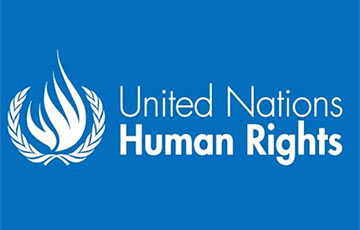 Human rights activists of Belarus have prepared a report on the situation in the country.
On October 8-9, the UN Human Rights Committee will hold a discussion on human rights in Belarus. Two delegations from Belarus have come to Geneva to participate in the discussion of the official and alternative reports, Radio Svaboda reports.
The official authorities of Belarus have sent a report on the situation in the country to the UN Human Rights Committee for the first time in 20 years. In turn, human rights activists of Belarus prepared and sent an alternative report. The human rights defenders will be the first to take the floor at the session of the UN Human Rights Committee, the official delegation will do it in the afternoon. It is assumed that from then on, there will be a live broadcast of the session on the UN website. The discussion of the reports on the situation in Belarus will continued on October 9.
As is known, the official delegation includes a representative of the Ministry of Foreign Affairs of Belarus and officials of some ministries and institutions, Valiantsin Stsefanovich, Volha Smalianka, Dzmitry Charnykh and Aleh Aheyeu are in the delegation of human rights activists.
As human rights activists note, the situation with freedom of speech in Belarus is gradually deteriorating, including because of undemocratic amendments to the legislation and rigid approach to journalists. This led to the collapse of the independent media market in Belarus.
The access to the Charter97.org website has been blocked to this day.
There are many examples when journalists are punished for work without accreditation, while the state has created artificial obstacles for obtaining accreditation.
The number of cases of blocking sites is unknown, the government agencies' decisions to restrict access are not published.