Vitsebsk Theatre Actor Viktar Dashkevich Died From Coronavirus
65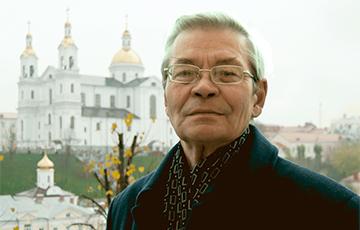 The actor was connected to a ventilator for six days.
Viktar Dashkevich, actor of the Jakub Kolas Vitsebsk National Drama Theatre, died of coronavirus.
Relatives of the actor have informed a Radio Svaboda correspondent about this.
The day before his wife told that the actor had been in intensive care in Vitsebsk connected to a ventilator for 6 days - he had confirmed COVID-19. His wife also spent 5 days in the Chyhunachny district hospital in Vitsebsk with pneumonia.
On March 10 and 11, the actor played in the play "Cat in Boots", and on March 18, he also had contact with the staff of the theatre. The theater has confirmed that one of the actors was hospitalized with the diagnosis of COVID-19, but reported that the rehearsals were continuing, although the next performances were canceled due to "almost empty hall".
On March 20, the spouses, who worked at the Kolas Theater in Vitsebsk, felt bad, their temperature went up. On March 21, they were taken to the Chyhunachny district hospital of Vitsebsk.
It's clear that this death from coronavirus is not the first in Belarus, but a famous actor died in this case and the authorities were not able to hide the truth.