Fasel Makes Excuses After a Trip to Minsk
67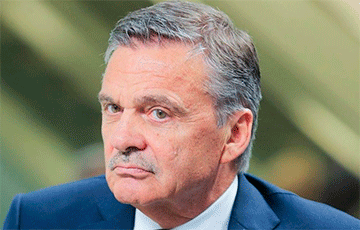 The head of the IIHF said he "played with fire and got burned."
IIHF head Rene Fasel told SRF about his visit to Minsk. Tribune writes about this.
- I apologize if that photo is interpreted as my agreement with the events and repressions in Belarus. I must admit: I played with fire in Minsk and got burned. Now it will be difficult to change this opinion.
IIHF Vice-President Kalervo Kummola said earlier that Fasel himself was shocked when photos from his meeting with Lukashenka were leaked to the press.
Recall that during his visit to Minsk, Rene Fasel met with Lukashenka, and then his photo with the possible murderer of Raman Bandarenka Dzmitry Baskau appeared on the Internet.