Novaya Baravaya: We Will Not Surrender, and We Will Defeat the Fascist Invaders, Whatever the Cost!
4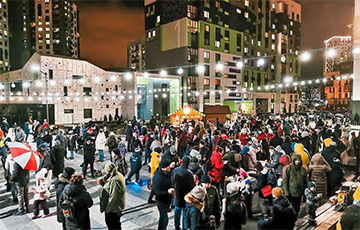 The revolutionary district responded to Karpiankou's bandits.
A video message from proud residents of the Minsk region Novaya Baravaya appeared on the Web:
"In connection with the declared war against the peaceful people and the readiness of the authorities to build a concentration camp in their native Belarus, the residents of Novaya Baravaya declare:
- We will not surrender, and we will defeat the fascist invaders, whatever the cost. Long live Belarus!