Migrant from Syria: Belarusian Soldiers Told to Choose Poland or Death
23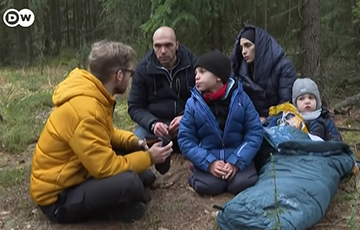 New evidence of the crimes of the Belarusian regime on the border.
DW tells the stories of families from the Middle East, who illegally entered the European Union through Belarus. The video is about a family from Syria who ended up on the Belarusian-Polish border.
"The Belarusian soldiers said that we have to choose: either Poland or death," says Ala Massini, a mother of two. And they went to the Polish side of the border.
Another migrant who made it to Belarus from Lebanon says that, every time the crossing to Poland failed, he and others asked the Belarusian border guards to take them back to Minsk to return to their homeland. They said: "No, you have two options: die here or go to Poland," a Lebanese retells the words of the Belarusians. He is outraged by this attitude.