Initial Details Of Detention Of CEOs Of 21vek.by, Yurkas, Modum Revealed
14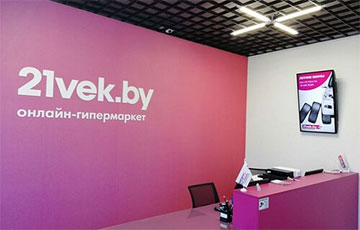 The bosses remain in the KGB pre-trial detention center.
The heads of the companies 21vek.by, Yurkas and Modum have been charged with tax evasion. The plot with footage of the interrogation of businessmen was shown on the Belarusian Television channel today, the website onliner.by writes.
- In the case of the Internet site, we are talking about a fictitious sale to individual entrepreneurs of a part of the company's property. Further, the same real estate and other assets were allegedly rented. This was done in order to bring almost a million rubles for the lease into accounting. As a result, more than 172 thousand rubles will be saved on taxes. In fact, the property has never been sold to anyone, and the entire staging is organized only to evade taxes. A similar scheme worked with cars. They bought it, rented it out, evaded taxes, - reported on TV. - Another scheme was associated with fictitious imports and exports. In this case, 677 thousand rubles of taxes were underpaid.
On the footage that was shown on the air, Pavel Matusevich, co-founder of Triovist LLC, spoke about the underpayment of taxes as follows:
- As for the issue of taxation of me as an individual entrepreneur, here I, through inattention, probably missed that I am practically an affiliate of the Triovist company. I did not think to instruct the chief accountant to calculate the tax rate as for affiliates, and not as for ordinary persons. Because of this, in the interval from the moment of acquiring the office until the end of 2020, I paid tax under the simplified taxation system, at a rate of 5% instead of 16%.
The managers and owners of the companies were detained and continue to be held in the KGB pre-trial detention center.