Russian Occupiers Refuse to Attack and Sabotage Orders of Leadership
23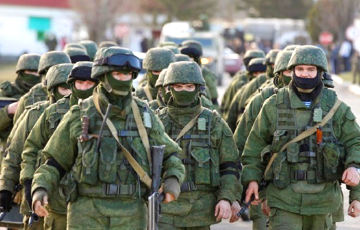 A new intercept from the SSU.
Russian soldiers refuse to attack and sabotage orders of the leadership. Some of their units are on the verge of revolt, an SSU intercept shows.
A Russian soldier from the Krasnodar region, speaking to his mother, said he was tired of "sitting and watching us being hit while we can't do anything in response".
The occupant complains that his unit is compared with a "death regiment". It has already outnumbered everyone else in terms of casualties. So he doesn't want to be "mincemeat" any more.
He adds that 90 per cent of his colleagues refused to take up the new offensive: "Out of 150 of us there are 130 like me.
He says that a priest arrived when the colonel failed to persuade them to attack. When the "recusants" offered to lead the column going to the front, both the colonel and the priest refused. They said they had "other tasks".
The command does not react to such sabotage, as "everyone has a submachine gun and ammunition". Nobody knows what's in a man's head. Now one can shoot in the leg if something goes wrong".