Ukrainian Army Breaks Through Front, Encircles Russian Forces Near Liman From North
8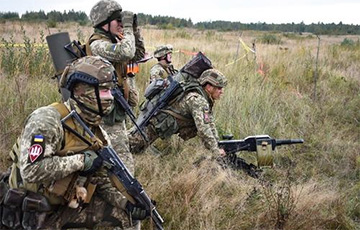 Maps of the new battle line have been released.
According to incoming information, Ukrainian army units are encircling the Russian Federation troops' Liman defence area from the north.
This is evidenced by maps of the fighting in the eastern sector of the front, reports dialog.ua.
Besides, Russian military propagandists are reporting with the note "urgent" about a break of the front by units of the Ukrainian Armed Forces near the settlements of Ridkodub and Karpivka.
For instance, Russian "war correspondent" Anna Dolgareva reported about this on her Telegram channel. According to her information, AFU units have broken through the front line and are encircling the Russian army grouping and its defence line in Liman from the north. Dolgareva refers to information from the Russian military from the "Russian Legion" battalion (BARS-13).
"We are holding Drobysheve (west of Liman). They have entered our rear, encircling the Liman grouping from the north," Sergei Fomchenkov (Fomich), commander of the Russian battalion, said.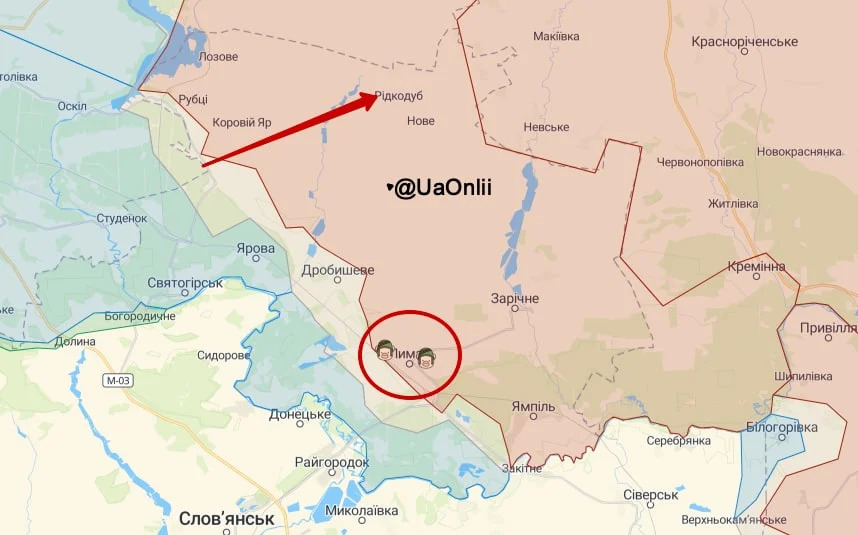 For his part, terrorist Igor Strelkov (Girkin) said on his Telegram channel that fierce battles near Liman were continuing. According to him, the Ukrainian army is entering the rear of the Russian occupant grouping.
We remind you that last week it became known about the liberation of the village of Yatskivka, which is located north-west of Liman. It was reported that the Ukrainian army was "cutting off" Liman for a counterattack on Severodonetsk and Lysychansk.