Charter'97 website blocked in Belarus
169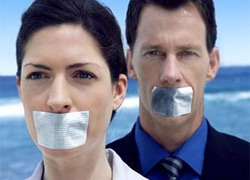 The State Telecommunication Inspection put charter97.org on the list of restricted access.
On March 23, 2011, the General Prosecutor's Office issued a regulation on restricted access to Belarusian independent new sites Charter'97 and "Belorusski Partizan". The ground for blocking uncomfortable sites was the Belarusian Law on Mass Events in the Republic of Belarus.
As it turned out, these websites violated part 2 of article 8 "Before the permission to hold the mass action is receive, its organizer(s) and other persons do not have the right to announce in mass media the date, place and time of its holding, prepare and distribute the leaflets, posters and other materials for this purpose." A possible matter is covering the preparation and holding of Freedom Day.
On April 7, most of Belarusian Internet service providers received an updated list of restricted access. In accordance with notorious decree #60, they must block access to these websites for governmental agencies and organizations, as well as for educational and cultural institutions.
As we estimate, over 50 percent of our visitors may face blocking during working hours.
We are preparing a full list of ways to bypass the blocking. The easies and most obvious way is using Opera Turbo. The browser is available for download here.
Notice: On April 7, over 74,000 unique users visited charter97.org. About 80 percent of the visitors were from Belarus.