Russian MTS offers $450-500m for state share in Belarusian MTS
14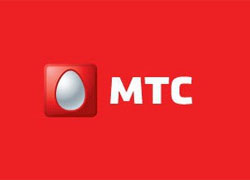 The Russian mobile company OAO MTS was ready to buy the state-owned share in the Belarusian mobile company SOOO MTS for $450-500 million.
The offer was way below the initial starting price set for the latest tender to sell the share, BelTA learned from Georgy Kuznetsov, Chairman of the State Property Committee of Belarus, on 19 February.
The Belarusian side was not ready to accept the Russian offer since the price set by the Belarusian side was a market-based valuation, explained the official.
Georgy Kuznetsov said that investors were indeed interested in the asset, there had been many calls from potential buyers, however, no one showed up for the tender itself. The latest tender scheduled for 6 February to sell the state share in MTS (Mobile TeleSystems) was called off due to the absence of bids from investors.
The sale of the state share in MTS was bundled with the requirement to preserve the company's mobile penetration percentage at least as high as the figure recorded by state statistics reports in the last fiscal period (the period before the contract to sell the share is signed).
In December 2013 the initial price for the 51% share in the joint limited liability company (SOOO) MTS was set at $863 million. Bidders residing in Belarus and abroad were invited to take part in the tender. Before December 2013 the initial price for the state share in the mobile company stood at $1 billion. The first evaluation of the company was performed in 2010. The state share has been available via auctions many times since 2011 to no avail.
The Belarus president will have to authorize the sale of the share, which is now in republican ownership and is managed by the Belarusian national telecommunication operator Beltelecom.