Alina Talay: Popularity Of Belarusian Language Will Grow Year By Year
11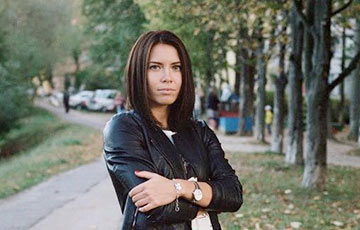 The repeated European champion and the medalist of world championship in the hurdles spoke about the role of the Belarusian language in her life.
– What place does Belarusian language take in your personal life?
– I have friends, acquaintances, with whom I communicate in Belarusian language in social networks, or live. This happens quite often, – Alina Talay said in an interview with Pressball.
– And what about literature?
– I read a lot of Belarusian books. Not long ago, last week, there was a presentation of a book by Viktar Martsinovich, which I have read through within one evening. I also reread some books by Karatkevich. Not every day I can settle down to a book, because the kind of my activity doesn't allow it, but I try to devote time to reading.
– Does history captivate you the same way as the literature and language do?
– I am proud of the history of my country, but I am more fond of the literature. Howerev, I read, for example, history books and monographs.
– What are the tendencies of saving of the Belarusian language in our society?
– I think the dynamics is positive. Popularity of the Belarusian language will grow year by year.