'True Parasites Caused The Collapse of The Economy'
22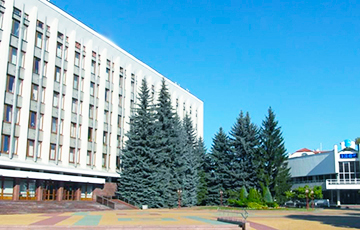 Brest resident told about true parasites of Belarus.
The other day it became known that 25 thousand Brest citizens appeared in the database of "parasites". It turns out that almost every 14th citizen will be charged with increased utility tariff rates.
Why are there so many unemployed in Brest? How can Brest citizens respond to high utility bills?
Charter97.org asked a well-known Brest blogger and activist Siarhei Piatrukhin for comments:
- We do have a lot of real parasites in Brest. We all know them. I mean, not these 25.000 Brest citizens, but officials. In my opinion, the city and republican authorities are to blame for collapse in the economy.
I'd like to stress that major "parasites" are officials and law enforcers, who waste money of all other Belarusians, who really work or otherwise participate in the economy.
They are also to blame for so many people leaving Belarus to work in neighboring countries.
- By the way, the other day there was information that "parasites" working abroad had transferred more than a billion dollars to Belarus. Is it fair that the Belarusian authorities label people, who left to work abroad, as "unemployed in the economy," "parasites," and they make such a huge contribution to the economy?
- People want to live a decent life, have a decent job. Nobody wants to work for free. In this situation, it's natural that Belarusians go to work, for example, in Poland, where they earn much money and return it to our economy. I don't know why the authorities dare to call such people "parasites". It's out of logic.
It seems that the authorities are weak; they don't know what to do. To work is a human right, not an obligation, and they want to create some kind of labor camp in their country. They wish people to work for a penny, for them live a lush life they are accustomed to. We see that the funding from Russia is decreasing, Rosselkhoznadzor has begun to close ways for our export, still they need money. Obviously, they do not want to limit their appetite. They are not ready to give up on their lush life. They don't care about people, they think only about themselves. Being in power, they have decided to take away the latter from Belarusians: they introduce new taxes, suck money out of people.
– What can such a policy line, in your opinion, result in?
- For example, more and more Belarusians appear in neighboring Poland. In time, it will come to the point when Poland has many qualified personnel from Belarus, and we will face a shortage of people in key industries, which already exists.
It is sad that the best minds, initiative, go-aheads and just good workers leave our country. Many dream to send or send their children to study abroad. A friend of mine has sent his daughter to Poland and prays she would stay there.
– What would you recommend these 25.000 Brest citizens?
- For example, I offer everyone to visit Lis (Anatoly Lis, deputy head of Lukashenka's administration, "governor" of Brest region) and say: "Comrade, what is it? Prove these figures in utility bills. What is the ground for them? Where do prices increase and salaries do not? Where are jobs?"
You need to heap all these questions on him and let him explain! The more people come to him at the same time, the more effective it will be.
- This Sunday, Brest hit Belarus. Despite everything, about 500 people went to feed pigeons. Now, increased utility bills will add to existing problems in the city. What can be the reaction of people?
- Speaking about our pigeon feeding, people do not intend to accept that the battery plant will harm health of their children. They are fighting for their health and health of their loved ones. I am convinced that this plant is completely useless. Even if it is put into operation, it will be closed down - people will not let it work.
The initiative group, which revealed numerous violations during construction, made a good job. They gathered a lot of facts and made them public. I'd also like to note that it is not a fact that people who do not feed pigeons, are for the plant. They can still join in, because every adequate person will protect his children. These protests can no longer be stopped.
But higher utility bills also affect interests of families whose members are registered as "parasites". Huge bills hit the already small budget.
– Will it enhance protest moods?
- Yeah. The thing is, the plant is merging into the background. Thanks to this fight with the plant, people have seen the true face of power. They are already concerned not only with the plant, but also with other problems: utility bills, decrees, lawlessness of law enforcers. People wonder why we are living poorly, while the authorities, doing nothing, feel good. Why are we being parasitized? This question is acute; the less money people have, the more the situation is fueled.
We can also see the new face of protests, which is joined by "parasites," the plant's opponents, and dissatisfied with the lawlessness of the police. Sooner or later it will happen. People can no longer tolerate it. This is the edge.