First Integration, Then Money: Russia Explains Denial Of Large Loan To Belarus
68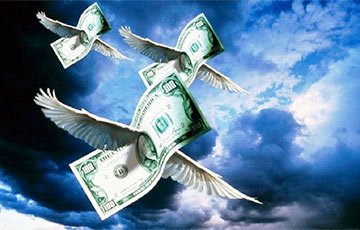 Official Minsk will ask for a loan in China.
Russia links the allocation of a $630 million state loan to Belarus with the integration processes. This was stated by Finance Minister of Belarus Maksim Yarmalovich to journalists, tut.by reports.
We remind that in April, the Russian government agreed to allocate a $600 million state loan to Minsk to refinance Belarus' current foreign debt on loans previously granted by Russia.
"Russian Finance Minister Anton Siluanov has repeatedly said that when we come up with a common integration mechanism, we will address the issue of credit cooperation in a broader format, not only within the framework of this loan [by $630 million], but throughout the entire payment schedule in favor of Russia," Yarmalovich said.
He noted that last year the Belarusian authorities understood that "the loan is linked to the big agenda of bilateral relations and were preparing to substitute it with other sources. As a result, a framework agreement with the China Development Bank was signed and plans on entering the domestic market of government bonds denominated in foreign currency were revised.
The Belarusian government is thinking of attracting a loan of 3.5 billion yuan from the China Development Bank by the end of the year, which is equivalent to $500 million. As for the additional bond issues of the Ministry of Finance in foreign currency, $500 million has already been raised with the plan of $370 million, Yarmalovich said.
The Minister of Finance has assumed that if the complex situation with integration is resolved and Belarus attracts $630 million of the Russian loan, the resources will be used to repay the obligations of next year. "This year is provided with sources in full," - Yarmalovich said.
Currently, the Russian loan is more attractive for Belarus than the sovereign eurobonds. Therefore, Minsk allows for the adjustment of plans for the placement of Eurobonds in 2020.