Lithuania Prepares Itself For Accident At BelNPP
28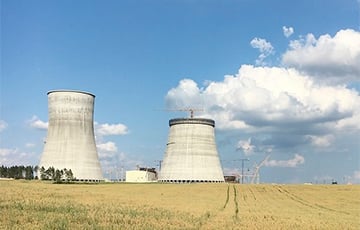 The country is buying iodine pills.
On June 26, a special interdepartmental commission discussed the plan of work to be carried out in order to ensure Lithuania's readiness in case of an accident at the Belarusian nuclear power plant, built near the Lithuanian border, Radio Svaboda reports.
Lithuania will purchase 4 million iodine tablets in 2019 to protect the thyroid gland from radiation in case of an accident with radioactive release, Deputy Minister of Health Algirdas Šešelgis said. They will be distributed first to those living in the 30km zone from the nuclear power plant. However, the potassium iodide medication should be used only in case of a separate recommendation, representative of the Fire Safety and Rescue Department of Lithuania Edgaras Geda said, TASS reports.
When people learn about the accident at the nuclear power plant, first of all they should stay indoors and wait for information, the Lithuanian rescuers say. There is no need to hurry to evacuate, as there will be more danger outdoors than indoors - the level of pollution is lower there. Residents may be informed of the accident by siren, SMS messages or by radio and television, Delfi reports.
Lithuania strongly opposes the BelNPP under construction in Astravets, 50 km from Vilnius. Lithuanian parliament has declared the BelNPP a threat to national security. The country also says they won't let the electricity from the BelNPP pass through their networks to other countries.