Minsk Residents Call On Carpet Director Of Gymnasium, Where Riot Police Was Thrown Against Children
17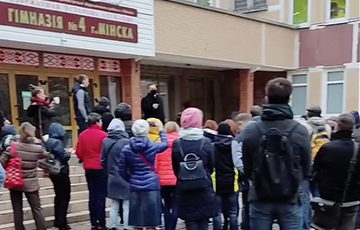 Disgruntled parents have come to the building of the gymnasium № 4.
Today, the parents have gathered near Gymnasium 4 in Minsk, where the riot police was used against the protesting children yesterday. The indignant Minskers came to meet with the director, Belsat reports.
The meeting is also attended by famous sculptor Henik Loika.