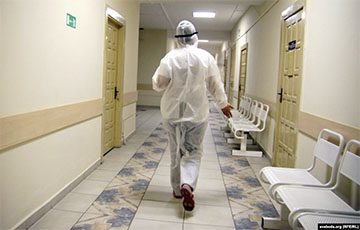 Belarusian doctors who died during the COVID-19 epidemic.
Hundreds of Belarusian doctors became infected with COVID-19, many were diagnosed with pneumonia. Some of them died. Journalists collected stories about doctors, medical workers and nurses who died this year, saving Belarusians from the disease new to humanity, Radio Svaboda reports.
Sviatlana Kisialyova, 47 , a nurse at the City Clinical Hospital # 1, Vitsebsk. Died on April 3, 2020
The first victim of the coronavirus among doctors was reported on April 3. Officially, Sviatlana Kisialyova died of pneumonia. The hospital where the nurse worked was redesigned since mid-March to receive patients with acute respiratory viral infections. But at that time, doctors were not given protective remedies. Only 15 grams of alcohol per day for hand disinfection. Anastasia Kisialyova, the daughter of the nurse, said that her mother thought she had become infected at work.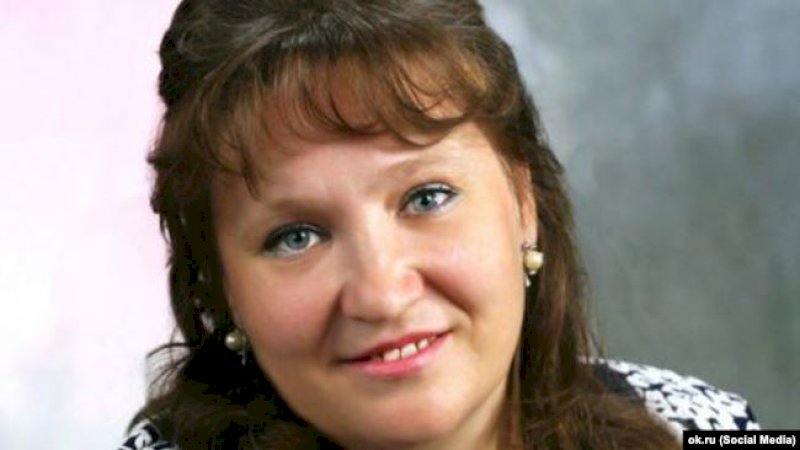 "My mother was very fond of medicine and her job. She worked all her life in one hospital, but the state did not take care of healthcare workers in a difficult situation. A medical worker died. My 7-year-old sister was left without a mother," Anastasia said.
Natallia Litviankova, 57, a disinfector at the sanitary-epidemiological center in Beshankovichy. She died on April 5, 2020.
On April 2, Natallia Litviankova was diagnosed with pneumonia and put in the intensive care. Already on April 5, she died.
"They say that the death certificate modestly states "pneumonia" as the cause of death," a relative said. "But the pathologist told us that they did the coronavirus test, it was positive."
Vasil Lipinin, 50, an ambulance paramedic, Barysau. Died on April 8, 2020
Paramedic Vasil Lipinin worked for 27 years in an ambulance in Barysau. He never complained of illness and never underwent any treatment. The paramedic became ill on March 26, when 86 cases of the coronavirus were officially confirmed in Belarus.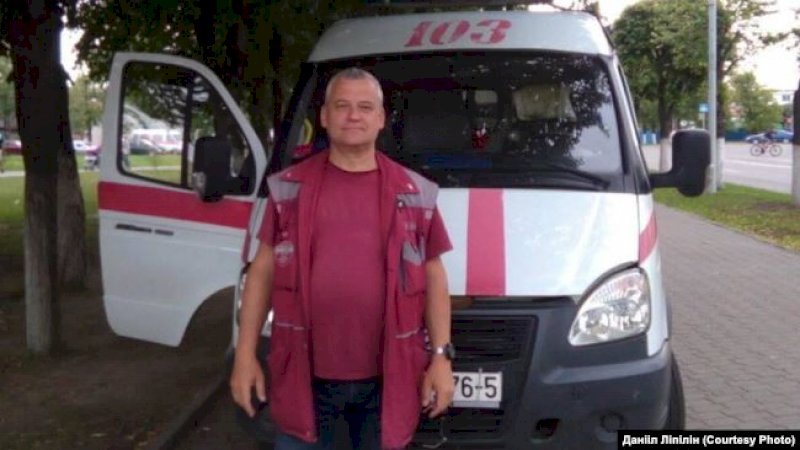 "He wrote to his sister: "I think I have "this thing," because there are similar symptoms. " The last conversation was ordinary, nothing special. He did not think he would die. And we did not think so until it got really bad."
This is how Daniil Lipinin recalls the last days of his father. In the hospital, the paramedic did three tests for the coronavirus. The first was negative. The other two were positive. The death certificate also says that the cause of death was bilateral pneumonia, and the coronavirus.
Aksana Radkevich, 45, a nurse in pediatrics, Dokshytsy. Died on April 21, 2020
Aksana worked in one of the epicenters of the coronavirus in Belarus. In the town of Dokshytsy, with 7 K population, the entire hospital was redesigned to receive patients with pneumonia and the coronavirus.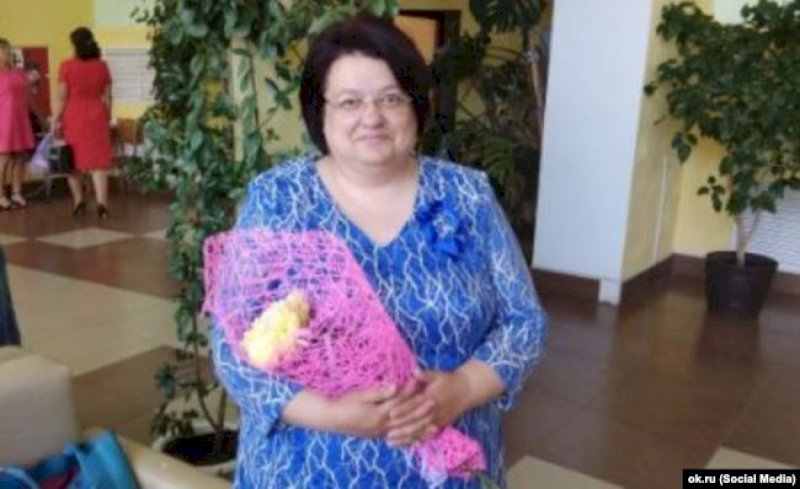 Aksana worked in pediatrics at the Dokshytsy district hospital. She had pneumonia, and for the last few days she was lying on artificial lungs ventilation.
"Yesterday, the nurse beloved by many left us. Personally for my children, she was the second mother. She never refused to help; she always gave advice. It was a medical worker with a capital letter," this post of condolences appeared on VKontakte social network, in the Dokshytsy LIVE community.
Natallia Shmatko, 56, an ambulance nurse, Minsk. Died on April 20, 2020
Natallia worked for 38 years in an emergency hospital in Minsk. After the last vigil on April 10, she began to cough, her temperature rose, her son said. According to him, his mother was detected to have the coronavirus. She was buried in a closed coffin.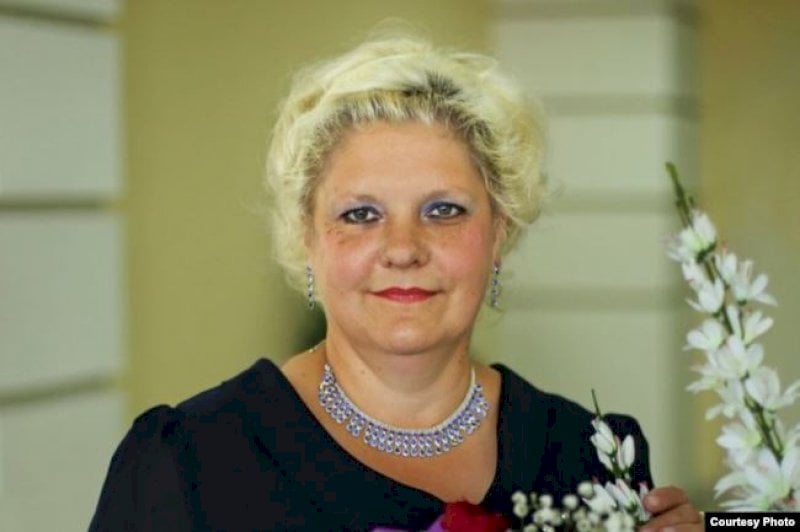 According to Vadzim, his mother loved her job very much, and lived with it. She went to work at the emergency hospital right after studying, and stayed there for life. She worked in almost all departments, recently - in the dental department.
"She always passed all the qualification courses very well ... She simply lived with her work. Veteran of labor, honored ambulance worker. My grandfather was a paramedic, so she took after him - there are no more doctors in our family. But my brother and dad never went to the hospital - our mother always treated us. "
Nadzeya Famina, 41, a nurse at the regional clinical hospital, Vitsebsk. Died on April 16, 2020
Nadzeya Famina worked as a nurse in the eye microsurgery department of the regional clinical hospital.
"She fell ill long ago - back in March. For one and a half weeks, she was on artificial lungs ventilation. In the emergency hospital, she underwent two smear tests for the coronavirus. The results were positive," said the colleagues of the nurse.
Halina Navichkova, 45, an ambulance nurse, Buda-Koshaleva. Died on April 20, 2020
Buda-Koshaleva was the center of the coronavirus. There were more than 70 confirmed cases of COVID-19 in the small district center near Homel. Doctors got sick too. Halina became the first health worker to die of the coronavirus. Her colleagues believe that she picked up the infection in the hospital.
"Halina was treated in therapy," said the nurse's colleagues. "She had problems with blood pressure and heart. Then she was discharged. Coronavirus was discovered in therapy, and all patients were quickly discharged. Perhaps it was in Halina's therapy that she got infected with the coronavirus. She went to work, and felt bad. First they put her in our hospital, then she was transported to Homel. Halina was on a lungs ventilator. She died on Monday. She was buried on April 22. In a closed coffin."
Alena Pashko, 54, a doctor at the clinic number 3, Baranavichy. Died on April 28, 2020
Alena has been working in the clinic since 2001. She fell ill with pneumonia, and was treated at City Hospital #2 in Baranavichy.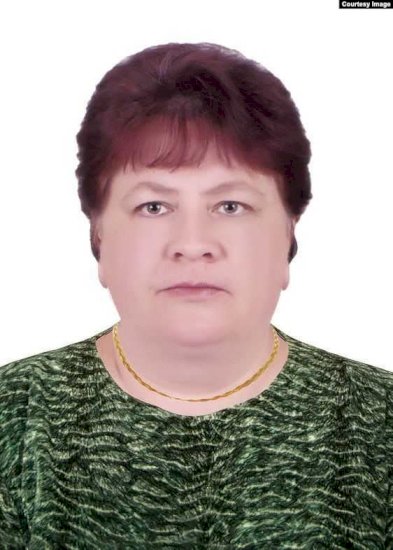 "On Saturday (April 18) she went to work to replace her colleague, because the latter had been in the hospital with pneumonia and a positive test for the coronavirus until this moment," said the son of the deceased Pavel Pashko.
Alena Pashko was treated at home for a week, but the disease did not go away. She did not feel better; she spent the last three days in the hospital. The doctor died of bilateral pneumonia. Later, the son said that the woman had a positive test for the coronavirus.
"She was a very compassionate, dedicated, and hardworking person. She never refused to help her patients," says Pavel Pashko. "It is very bad that doctors in our country from the very beginning were not provided with adequate protection. At first, my mother worked in the infectious diseases department only in a medical mask, without respirators and goggles. I know that therapists have recently received protective suits, but apparently it was too late."
According to her son, Alena Pashko always "easily tolerated SARS and influenza," "but the situation with the coronavirus developed so quickly that we did not have time to come to senses, and were in complete shock."
Hanna S., 61, a nurse at the Minsk City Clinical Dermatovenereal Dispensary, Minsk. Died on April 25, 2020
Hanna died of pneumonia. She also had the coronavirus.
"In our department, all patients have COVID-19. So far, everyone is calm. There are enough medical workers. There are infected, but so far this is the first such case," her colleagues say.
Hanna S. was a professional in her work, a kind and sensitive person, the obituary says on behalf of the staff of the City Clinical Dermatovenereal Dispensary.
Leanid Savich, 54, a radiologist at the Central District Hospital of Luban. Died on April 30, 2020
Leanid Savich had a confirmed COVID-19. This was told by the Chief of Medicine of the Luban Hospital Antanina Holub.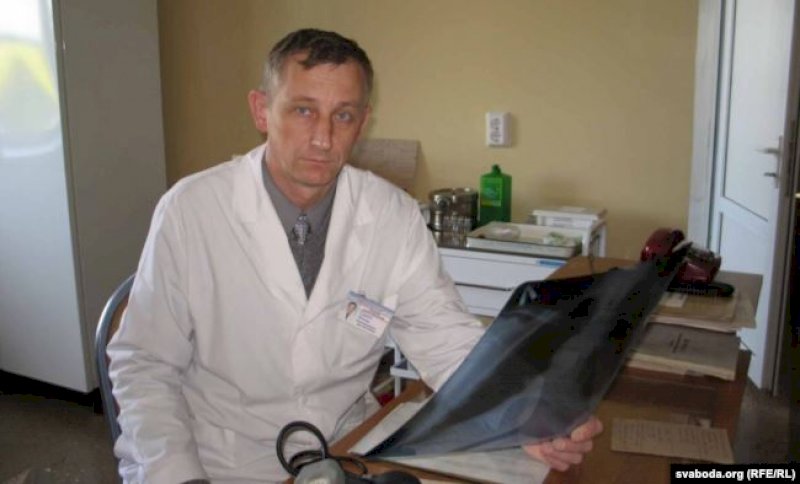 Pastor of the Luban religious community "Church of the Christians of the Gospel Faith" Pavel Palaznik spoke about Leanid Savich.
"We have known each other for a long time, 20 years," says Palaznik. "He worked in the hospital all these years. First, as a therapist, then underwent retraining and became a radiologist. Leanid worked very hard. He was very loved in the clinic, respected in the team. A very positive person. He was on the honorary board in the district executive committee. This is an irreparable loss."
Illia Lemiaza, 56, an ultrasound doctor at the Minsk 'Tomography' Medical Center, Fanipal. Died on April 28, 2020
The death of the doctor was reported by his colleagues. In the chart of Illia Lemiaza, according to his colleagues, "unspecified pneumonia" is indicated. It is recommended to bury the deceased in a closed coffin.
They characterize him as a friendly person, and a high-class specialist.
Vadzim M., 36, a software engineer at the Central District Hospital, Buda-Koshaleva. Died on May 1, 2020
According to the relatives, he had bilateral pneumonia and confirmed coronavirus. This information was confirmed by the colleagues of the deceased.
On April 23, Vadzim was transferred in critical condition from the Buda-Koshaleva hospital to Homel, his native city. In the Homel hospital, he was lying under artificial lungs ventilation.
Vadzim was not married, he lived in a hostel for doctors in Buda-Koshaleva. He left his parents and brother in Homel.
Aliaksei, 37, a paramedic at the 6th ambulance substation, Minsk. Died on May 5, 2020
The information about the death of the doctor was confirmed at the ambulance station. Aliaksei was outlived by a wife and children.
"Aliaksei was on sick leave. He was a very positive person, a very good specialist, a medical assistant of the highest category. He came to us after graduating from the Minsk school. He had a wife and children," they said at the Minsk ambulance station.
The deceased had pneumonia and COVID-19.
Victoryja Z., 40, a nurse at the regional TB dispensary, Lahoisk district. Died on May 5, 2020
Victoryja Z. died in the Salihorsk Central District Hospital. Her colleagues said they found out yesterday that Victoryja had disappeared. They say she had a positive test for the coronavirus.
"Since Friday, she had a temperature of up to 40. On Sunday she was taken to the intensive care unit, they told in the hospital: "The condition is critical," her colleagues say.
Natallia, 54, a nurse at the Center for Special Education, Pinsk. Died on May 19, 2020
Natallia had bilateral pneumonia, as well as confirmed coronavirus.
The nurse was in serious condition, she was on artificial lungs ventilation. Pinsk doctors were planning to take her to Minsk for treatment. But in the condition in which Natallia was, her transportation was impossible.
"Mom passed away, her sufferings are over..." said her daughter Katsiaryna. "I had such a bad feeling in the morning. I missed a phone call. Then called back. They said resuscitation.
Tatsiana Kavalyonak, 60, a nurse at the Central District Hospital, Barysau. Died on May 16, 2020
Tatsiana was tested positive for the coronavirus, but the death certificate indicates only "bilateral pneumonia, cardiac and pulmonary insufficiency," said Hanna, the daughter.
Tatsiana Kavalyonak worked for 40 years in the Central District Hospital of Barysau, she was a nurse in the surgical department.
She fell ill in early May, a few days later the temperature rose above 38 degrees, they did computed tomography, which showed bilateral pneumonia. Tatsiana was taken to the hospital, they did a coronavirus test, the test result came only on May 12 - positive. On May 9, Tatsiana felt worse, she was transferred to the intensive care unit. On May 16, the woman died.
The list is being updated.