"They Will Start Dropping Weapons, Tearing Off Their Epaulets, Stripes, and Hiding Wherever They Can"
27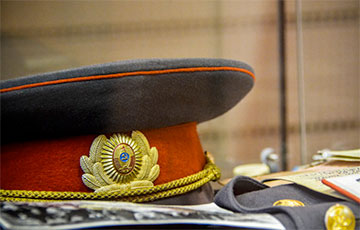 Katya and Dasha routed completely.
"What do these officers feel? They realize that they fought against the girls and lost..."
These are the words of journalist Yekaterina Andreeva, convicted for streaming. She said those words to her husband during his visit to Zhodino prison.
Igor Ilyash writes: "Katya also said that on November 15, they had the opportunity to finish the broadcast earlier and hide out in another, undisclosed apartment. Get-away routes had been available. Most likely, they wouldn't have been found there. However, when they saw the dense lines of security forces occupying Change Square and encircling the defenders of the people's memorial, they realized that they couldn't stop their broadcast. They decided to stay and continue their professional duties.
The security forces lost in this war - Katya and Dasha routed completely. One feels it when one sees pseudo-patriotic videos, where heavily armed people promise to defend Lukashenka and take revenge if "one hair of his head falls".
It's easy to spread such loyalist nonsense to raise the dictator's spirits. Especially when you confront civilians, women, the elderly, and children. If those "patriots" were in a situation that even slightly resembled the one with Katya and Dasha, they would start dropping their weapons, tearing off their shoulder straps and stripes, and hiding wherever they could. None of them would stay in their place "until the end". But Katya and Dasha stayed. Although, they didn't have to take risks.