Minsk State Linguistic University Ex-Associate Professor Natallia Dulina Detained Again
7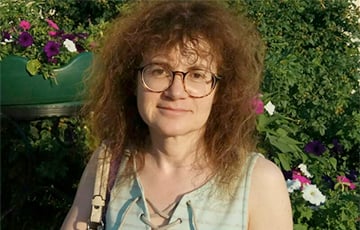 The siloviki threaten her with a criminal case.
Ex-Associate Professor of Minsk State Linguistic University Natallia Dulina was detained again. The siloviki published a repentant video with her on one of their Telegram channels. She is also threatened with several criminal articles.
Judging by the frames on the video, Dulina's house was searched.
Natallia Dulina is a former associate professor of the Italian language department, who supported the strike and the protesting students. In 2020, she served 14 days of administrative detention under an article for participating in an unauthorized event, and was fired from the university. In total, in 2020, she was detained five times, this is the sixth.
She was repeatedly offered to leave the country, including for Italy. However, she stays in Belarus on principle.