Hunt For Lukashenka Is On, His Time Is Short
15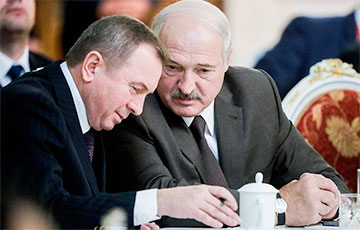 Makei's death is a black mark for the dictator.
Foreign Minister Uladzimir Makei died in Belarus. According to one of the versions, he was poisoned, which is a sign for Lukashenka.
Israeli philanthropist Leonid Nevzlin told Channel 24 about it.
Nevzlin noted that Makei's death is a black mark of Lukashenka. "He gives Russia the right to station troops in Belarus, as well as to use the airfields, but he is in no hurry to enter the war. And Belarus is being prepared for a new invasion of Ukraine from the north, which is due to take place in February.
"There is an opinion that it will be done not towards Kyiv, because it is hard, but to the west, closer to Zhytomyr region. It goes without saying, why would the Russians want their own grouping there. They won't take Kyiv, but, unfortunately, they are destroying it," Leonid Nevzlin noted.
He stated that Lukashenka is trying to keep a foot in both worlds and lie to Putin. Makei's death is a warning to Lukashenka, because Makei was not his rival, but on the contrary, his right hand. And now that right hand has been chopped off.
"Makei was Lukashenka's 'dog.' He was loyal to him to the end. He performed a very important role for Lukashenka, he was forming multipolarity," underlined Nevzlin.
According to him, there is information that Makei was poisoned. It is after the poisoning that the heart hurts and a person who has never complained about his heart would not call an ambulance. An autopsy, if done, its results will remain a mystery.
"I'm sure Lukashenka is being hunted for and I don't think his time is long. Or he has to lie down in such a way that they'll finally believe him. Although, I don't understand how Putin can believe Lukashenka," the Israeli philanthropist stressed.