Belarusians Wage Rail War Against Russian Troops
1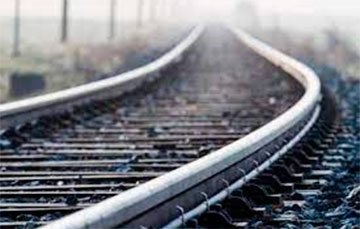 The infrastructure of the Belarusian Railways is damaged and the schedule of movement of Russian trains with military equipment is broken.
Cyberattacks and damage to railway infrastructure - a "rail war" has broken out in Belarus to slow down the movement of Russian military equipment into Ukraine. The head of the Ukrainian Railway Board, Oleksandr Kamyshyn, thanked "honest Belarusian railroad workers" on air of the "Current Time" TV channel, however, without any details, noting only that "there is no railway communication between Ukraine and Belarus," reports dw.com.
Chronicle of the "Rail War".
On the eve of the referendum in Belarus, the "cyber partisans" community reported an attack on the internal network of the Belarusian Railways, and the work of the transport control centre was stopped. A few days later, the cyber partisans got to the online ticketing service, which took two weeks to restore.
In addition to cyber attacks, a so-called "rail war" broke out in Belarus. According to the Telegram-channel "Live. Community of railway workers in Belarus" (@belzhd_live), at night from February 28 to March 1, two control cabinets of signaling, centralization and locking were burnt down. One was on the section "Astankavichy-Zherdz" (Homel region). The other one - at the Siniava stop near Staubtsy (Minsk region). The information about the destruction of equipment was confirmed by the Interior Ministry.
As former employee of Belarusian Railways Siarhei Vaytsiakhovich said to DW, when such cabinets are damaged, the section of the road, which they monitor, is paralyzed; the traffic lights and switches do not work. "Traffic practically comes to a standstill, and throughput is minimal. The controllers only run strategically important trains by telephone instructions, with the trains' speed not exceeding 15-20 km per hour," Vaytsiakhovich explained.
On March 14, the equipment on the Damanava-Liasnaya (Brest region) section was disabled, on March 16 - on the Farynava-Zahatstse (Vitsebsk region) section. The next day, "unknown offenders" stole 6 signal transformers from the relay cabinet at the Vorsha-Tsentralnaya station, which resulted in almost six hours of traffic lights failure. According to the Telegram-channel of Belarusian railway workers, at night, March 25, two control cabinets of signaling, centralization and locking were burnt near Barysau (Minsk region). And at night, March 28, according to the Ministry of Emergencies of Belarus, two control cabinets on the Asipovichy-Viareitsy line (Mahiliou region) were set on fire.
However, the actions did not pose a threat to the life and health of Belarusians, but caused significant damage to the infrastructure of Belarusian Railways. Thus, the cost of each destroyed installation is about 50 thousand dollars, and there are only a few sets left in Belarus for their replacement.
Following the resumption of sabotage, military patrols started to carry on duty at night at certain runs and stations of Belarus, and special forces of internal troops were brought in to protect the railway tracks and infrastructure of the Belarusian Railways in Homel and Brest regions.